In November, the first completely English-language Academy Club of the Young Academy Finland was organized. In addition to our members, Estonian Young Academy of Sciences members were invited to the club, and the president of the Estonian Academy of Sciences, Tarmo Soomere, acted as the chairman.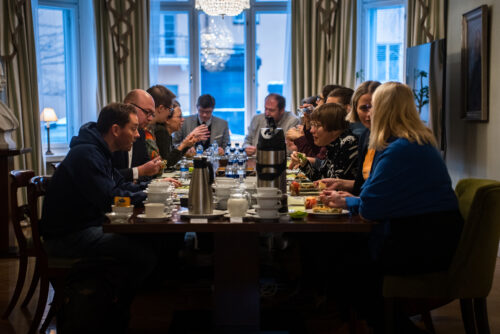 The presenters at the club were Ashish Ganvir (Layer-by-layer and related additive processes at University of Turku), Sampsa Holopainen (Loanwords and historical phonology: Insights into the history of Hungarian), Elise Kraatila (Speculative narratives in fiction and non-fiction), Visa Kurki (Investigating Legal Personhood: Animals, AI and Nature) and Christoph Lohrmann (On Feature Selection and Ensemble Feature Selection).
The presentation videos and the panel discussion have now been published on the Young Academy Finland's YouTube channel and can also be viewed below.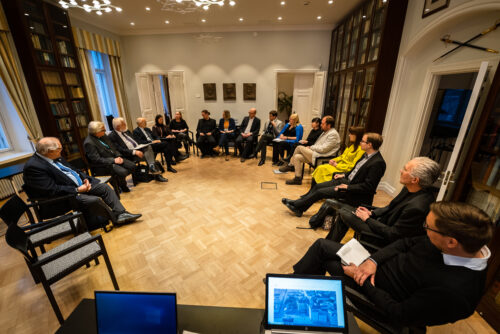 After the club, a larger group gathered, which included, in addition to the members and staff of the young science academies of Estonia and Finland, the staff and members of the Finnish Academy of Sciences, as well as guests from the Estonian Academy of Sciences invited by the Finnish Academy of Sciences. In the joint discussion, the activities of the young science academies were presented and possibilities for closer cooperation between the young science academies and umbrella academies were discussed. In the afternoon, the representatives of the young science academies continued the discussion, sharing information about their own good practices, as well as planning possible future cooperation projects.
Check out the November club presentations and panel discussion below!