Photos: Sebastian Trzaska / Riikka Hiltunen
A meeting of young academies of Estonia, Latvia, Lithuania, Denmark, Norway, Sweden, and Finland was held in Helsinki last week. The Baltic and Nordic young academies met for the first time in March 2019 in Stockholm, but due to the covid-19 pandemic, the interval was extended to three years. The purpose of the meeting was to deepen the cooperation between the different young academies and to share information on the working methods of the different young academies. The gathering was attended by 1-3 members or employees from each visitor country, six Finnish members were present.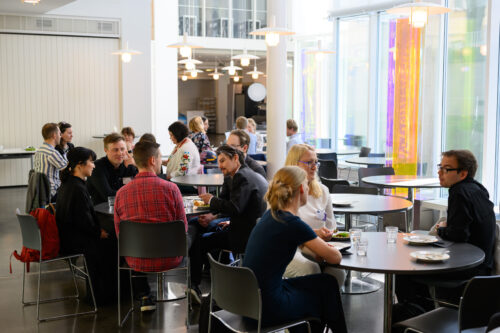 The theme of the first day of the gathering (June 9) was the challenges posed to the international scientific community by the war in Ukraine. Birgitte Beck Pristed, a member of the Danish Young Academy, launched a group discussion on the future direction of science diplomacy, the impact of sanctions, and how the scientific community and European universities should respond to the war without compromising researchers' human rights and freedom of research. Olena Maslyukivska, professor at the National University of Kyiv-Mohyla Academy who currently works at the University of Vaasa, spoke about the situation of Ukranian science community and needs of Ukrainian researchers who ended up in Finland. Katri Mäkinen-Rostedt and Annina Lattu, the Finnish coordinators of the ScienceForUkraine initiative, presented the initiative. On the basis of these talks, it was discussed how the situation of Ukrainian researchers could be improved, what role the young academies could play in it, and what good practices have already been found in different countries, without forgetting new ideas.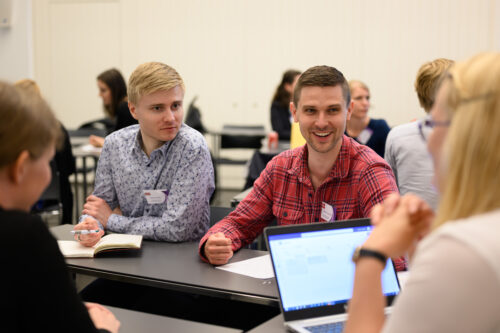 The theme of the second day was multidisciplinarity and interdisciplinarity, but the day began with a session on "ideas to be stolen". Each of the academies presented a model, which would be for free copying. Our own "idea to steal" was the successful Meet a Researcher service.
Interdisciplinarity and multidisciplinarity were addressed during the day from many perspectives. Kata-Riina Valosaari from the Academy of Finland illuminated the Academy of Finland's activities and interdisciplinarity from the funder's point of view. Laura Berger (Finland), Haley DeKorne (Norway), Helen Eenman (Estonia), and Tiina Paloniitty (Finland) took part in a panel discussion on the subject. In the afternoon, the theme was addressed in a workshop led by Kelsey LaMere, which explored, for example, the challenges of interdisciplinary communication through imaginary research projects.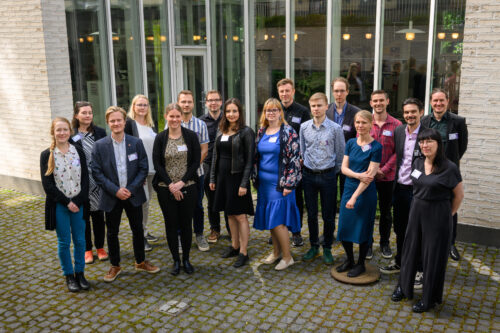 The future cooperation of young academies was discussed both in the official program and during an evening program in Uunisaari. All participants agreed that similar event should be organised annually in the future.

Web pages of the participating academies:
Young Academy of Denmark 
Estonian young academy of sciences 
Young Academy Finland 
Association of Latvian Young Scientists
Lithuanian Young Academy 
The Young Academy of Norway 
Young Academy of Sweden