The spring season of the Young Academy Finland has been packed with events, international cooperation, and impact work. Staff will be on holiday from 28 June to 31 July, after which we will look ahead to the new season.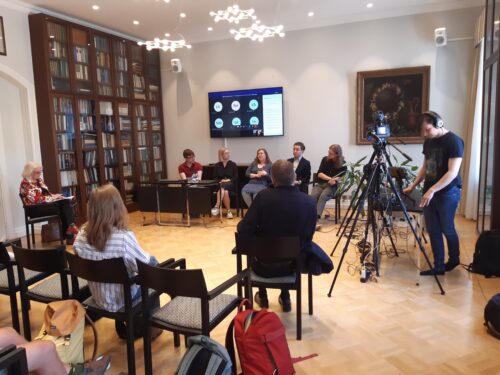 The Academy Club was organized three times in the spring. This resulted in 14 new presentation videos on our YouTube channel. The afternoon programs included discussing the inclusion of international scholars, Wikipedia Edit-a-thon and building impact plans.

In February, the first-ever joint Thematic Night between the Finnish Academy of Science and Letters and the Young Academy Finland was held on the topic of artificial intelligence. At the beginning of the year, the doors of Mariankatu were open to all curious visitors when the Young Academy Finland organised an event on the Night of Science.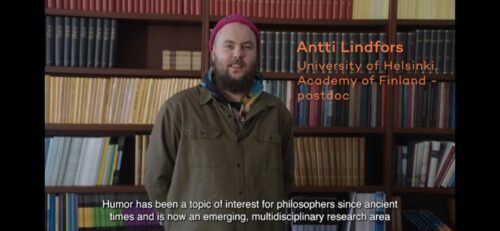 In May, representatives of the Young Academy Finland visited the meeting of the European Young Academies. Following the meeting of the Nordic and Baltic young researvhers' communities in Helsinki last summer, a collaborative video project was produced and saw the light of day in June.
Earlier this year, the Young Academy Finland commissioned and published a survey on the needs of young Ukrainian researchers. The report, prepared by Maryna Smahina, who was hired by the Young Academy, is available on our website in English and Ukrainian.
User satisfaction and growth of the Meet a Researcher service has remained strong. The service reaches more than 10 000 students every year and, according to current data, 44% of Finnish high schools have already used the service. There are almost 500 researchers in the researcher pool.
In January, a statement published in the opinion section of Helsingin Sanomat newspaper on the plight of basic research sparked much debate. The Young Academy Finland was also asked in the spring to comment on a plan for the use of R&D funding.
In spring, 19 new members were elected to the Young Academy Finland. Among them were again candidates found through an open call for members.
We wish a relaxing summer to our members, partners and others interested in our activities!